are a plant loot item that must be collected to complete certain
Quests
.
Locations
Edit
This plant is all over Arizona. Remember that the in-game mini-map will show green dots to guide you towards plants for your current quests. Locations include Red Plains Desert, Prosperidad, and Williamson's Ranch.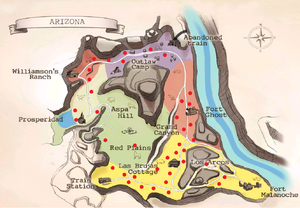 Collectible Items
Animal Loot
Plant Loot

Pack of Spiny Hackberries
Ad blocker interference detected!
Wikia is a free-to-use site that makes money from advertising. We have a modified experience for viewers using ad blockers

Wikia is not accessible if you've made further modifications. Remove the custom ad blocker rule(s) and the page will load as expected.